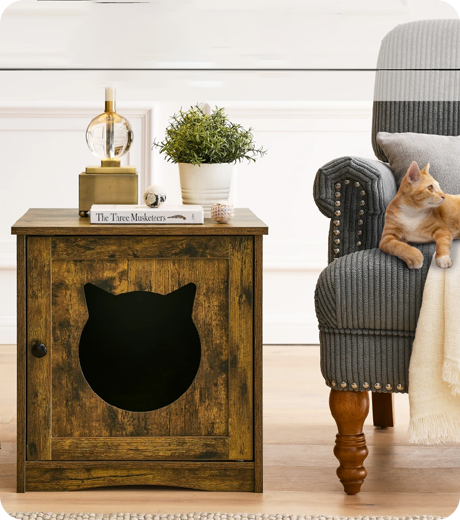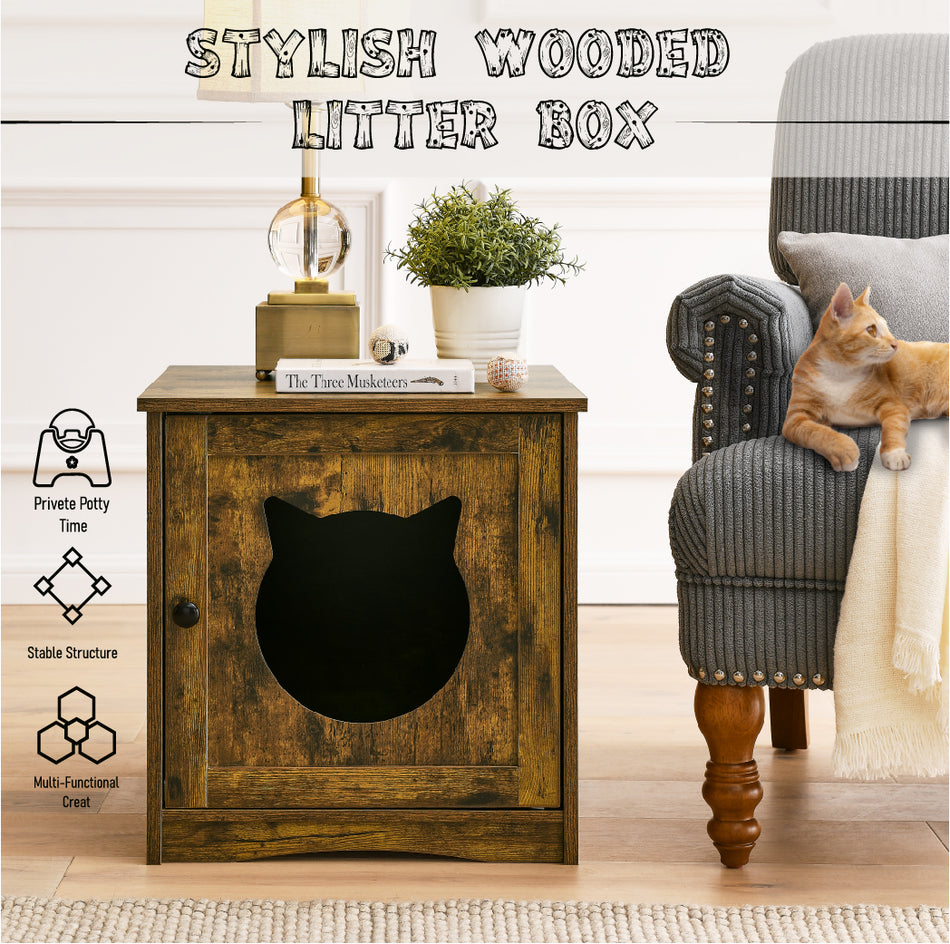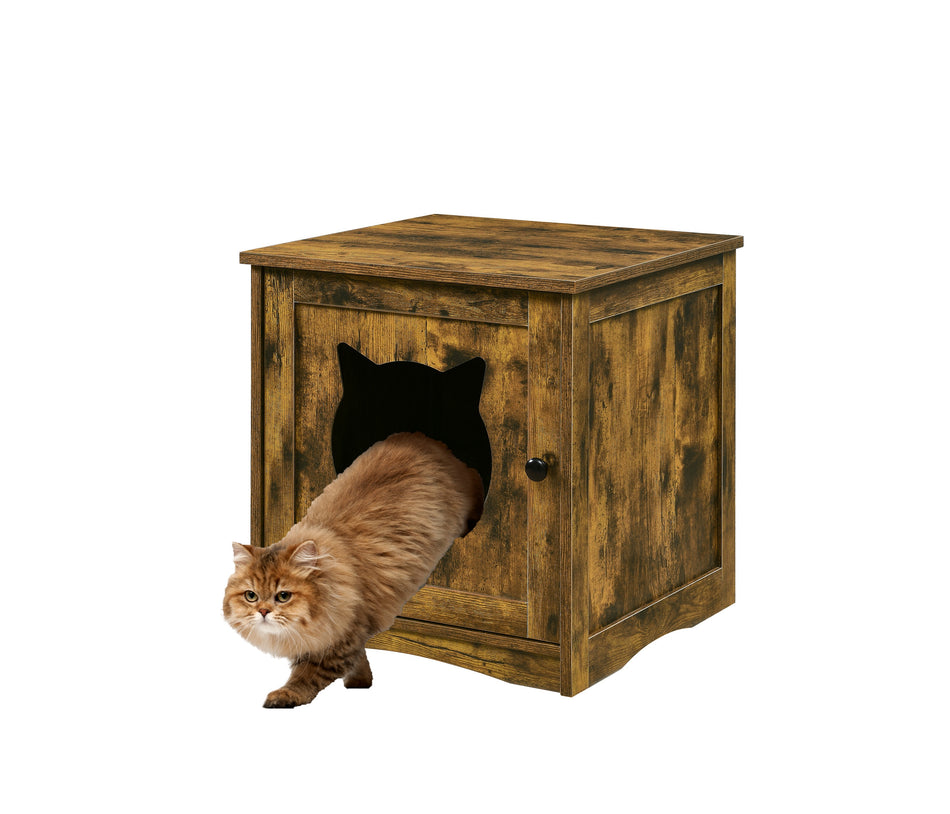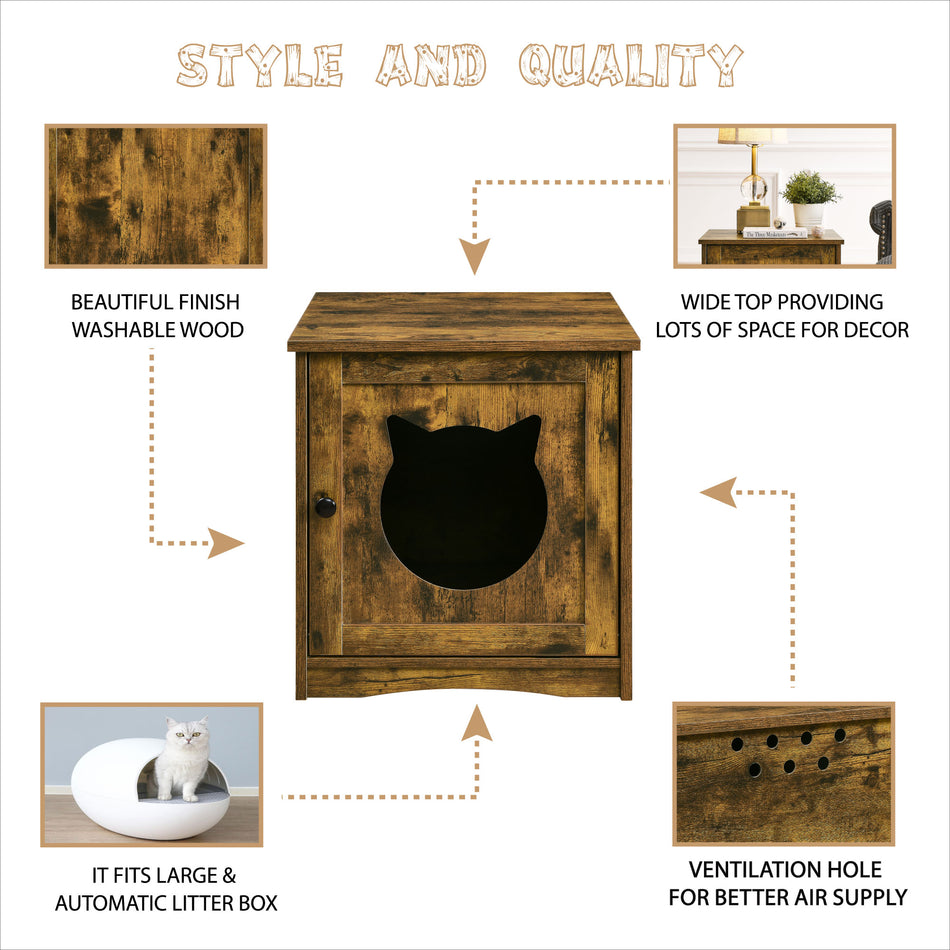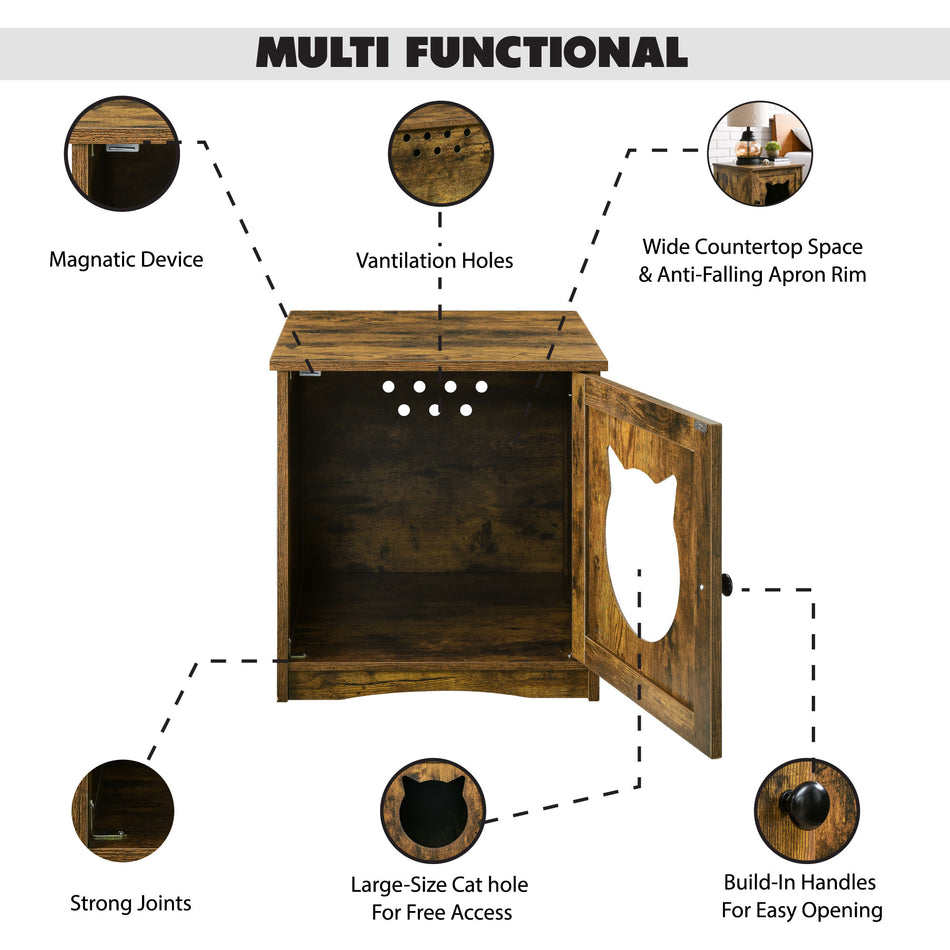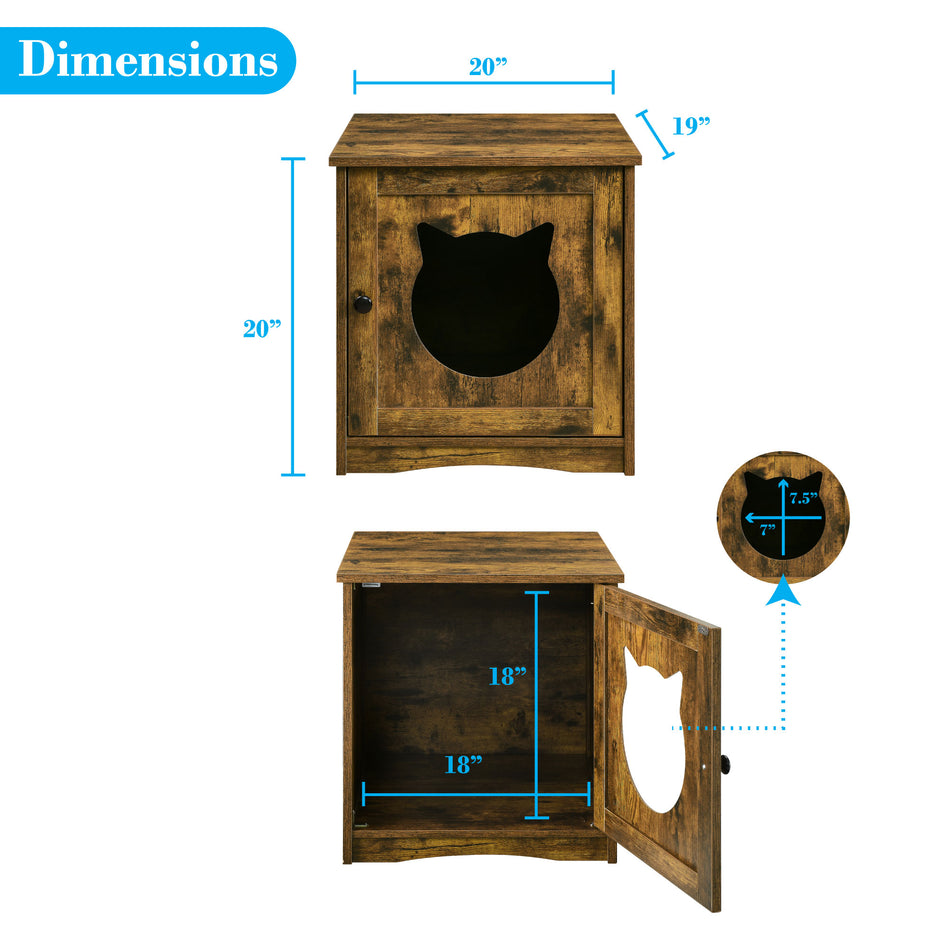 STYLISH HOME DECOR: An elegant piece of furniture, Use it as Bedside table in the bedroom, an end table in the dining room or a coffee table in the living room.

DESIGNED WITH CATS IN MIND: There is plenty of space for litter boxes or pet beds and sofas. Along with the hinged door is an opening for the cat to enter in.

DURABLE AND STURDY: Constructed from durable engineered wood easy to clean cabinet your kitty will love, Easy to assemble: putting the pet create together is simple, and all necessary tools and easy to follow instructions are included.