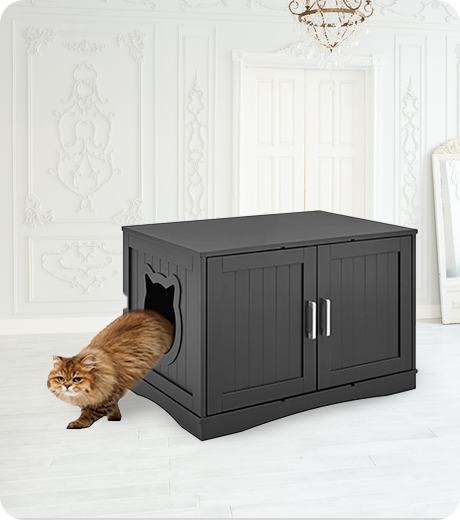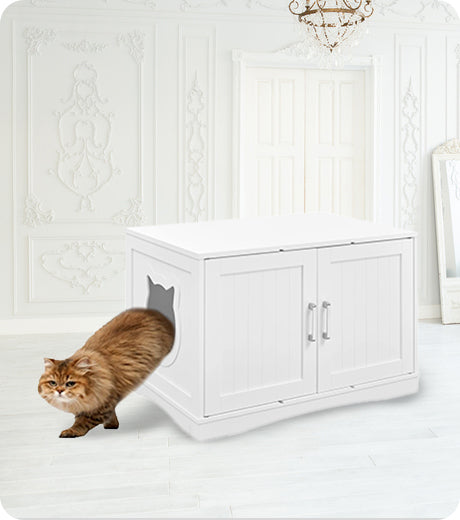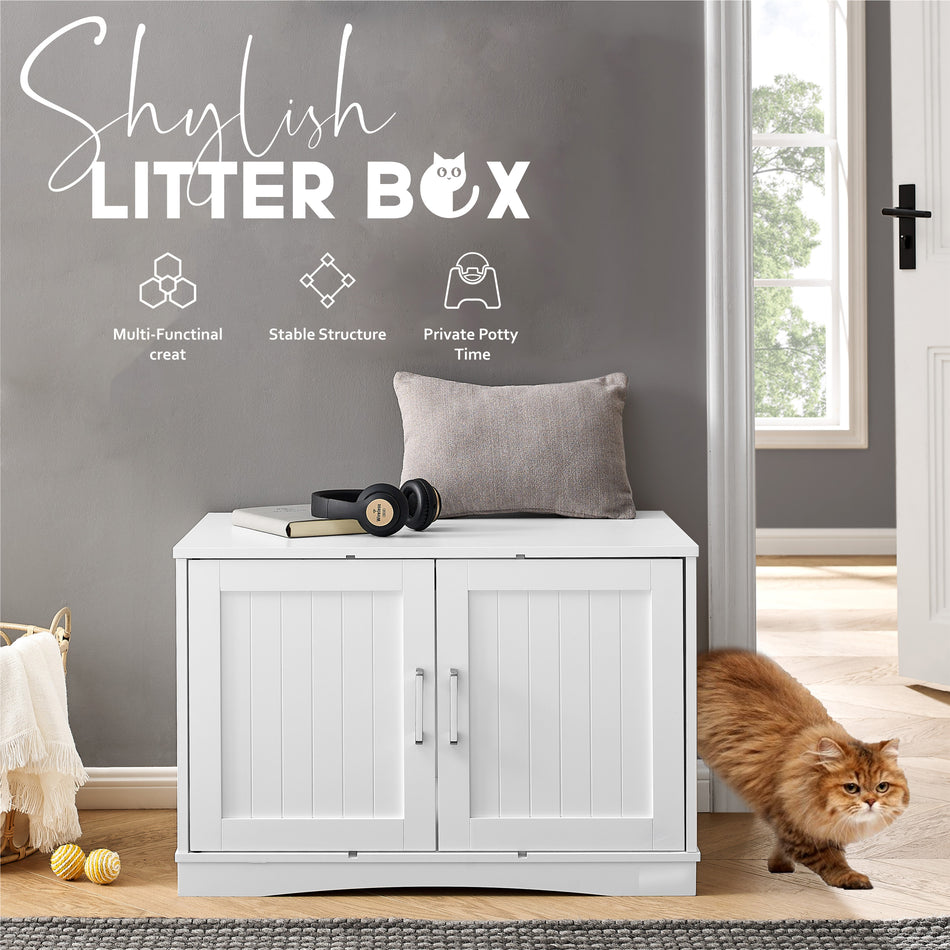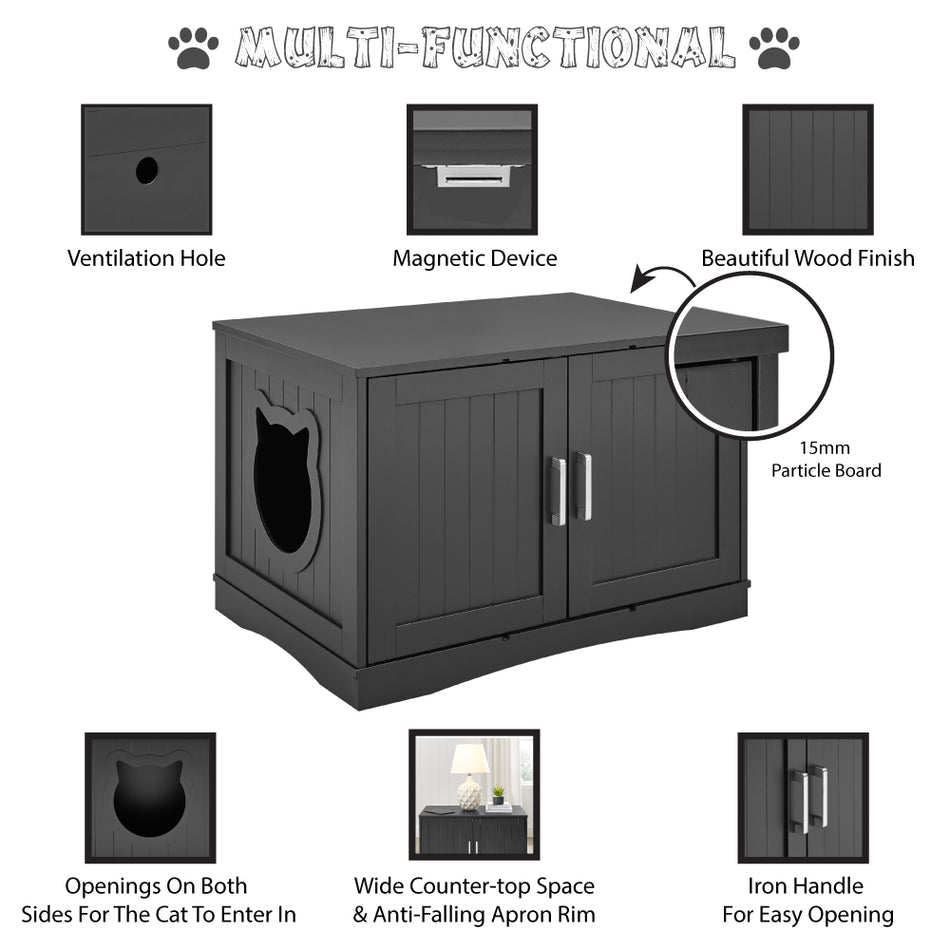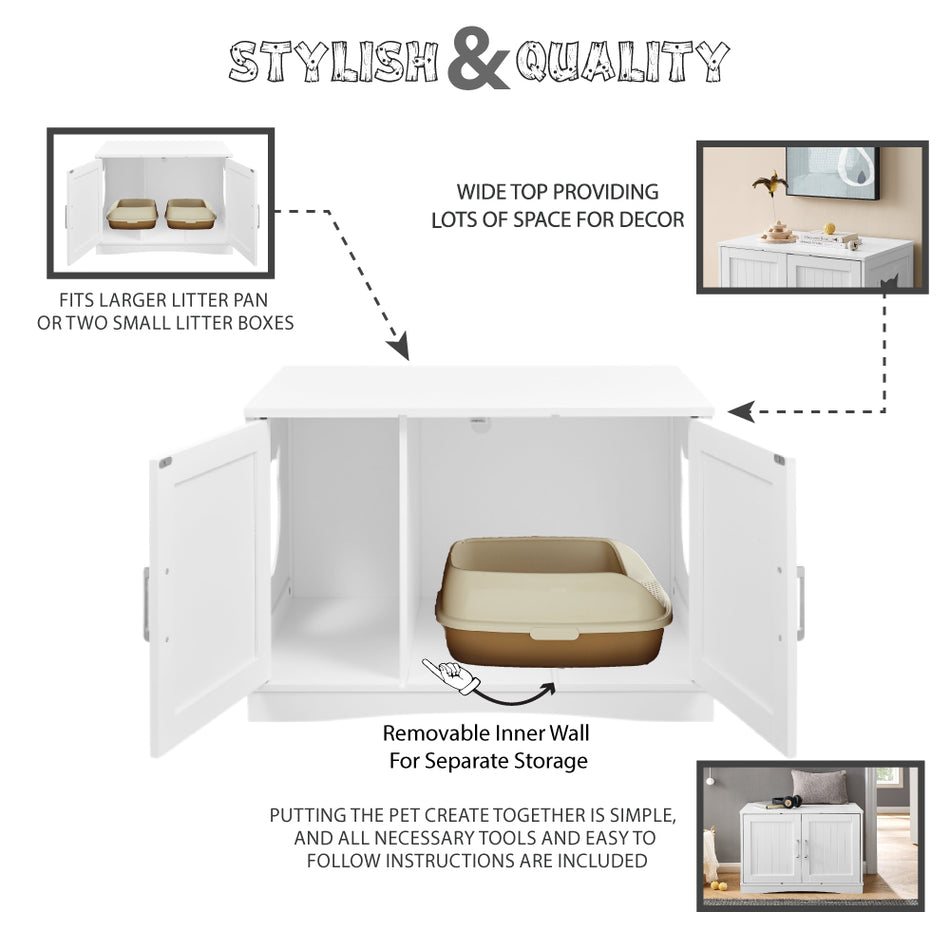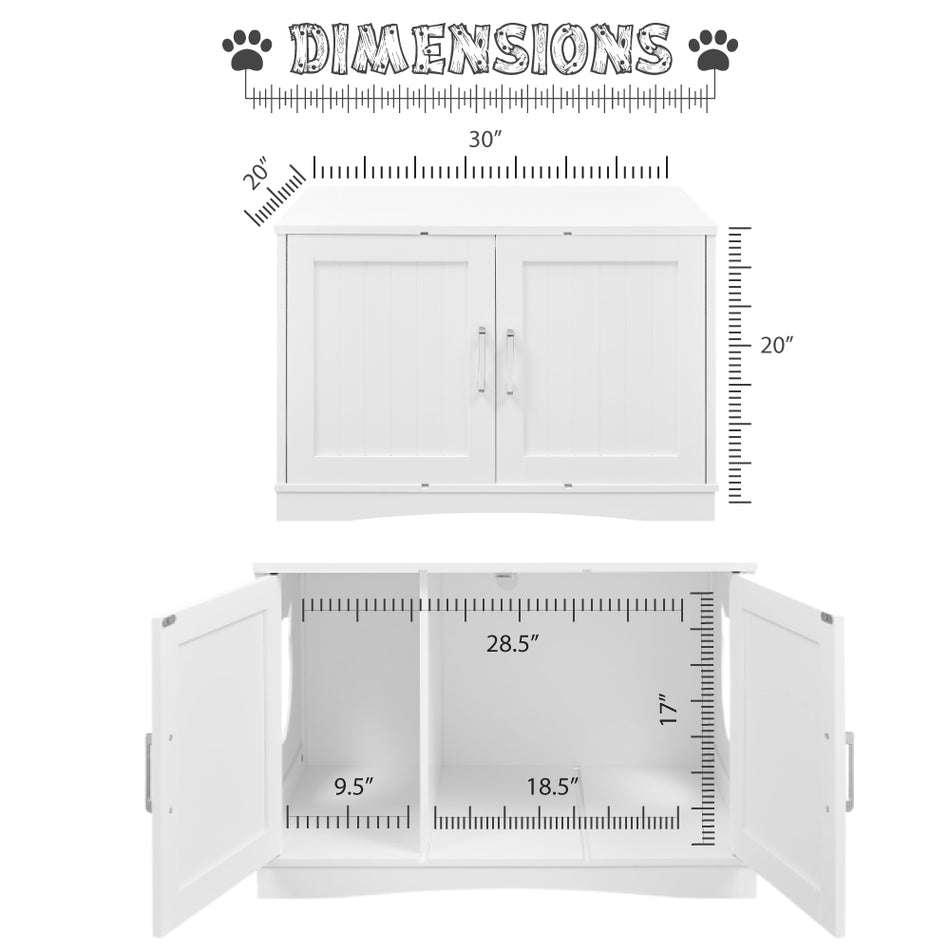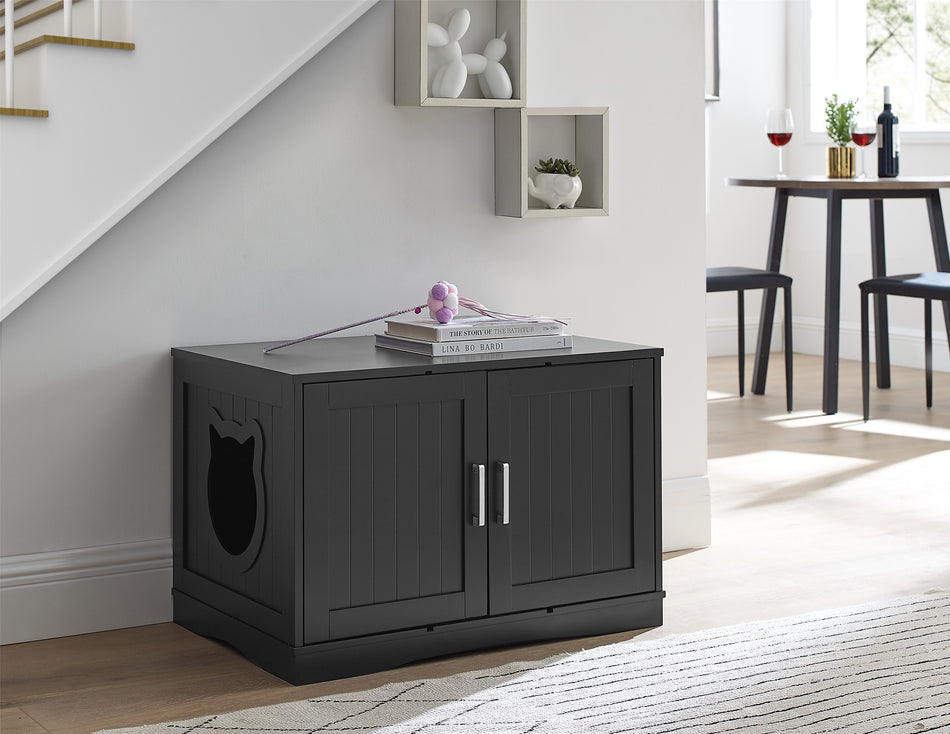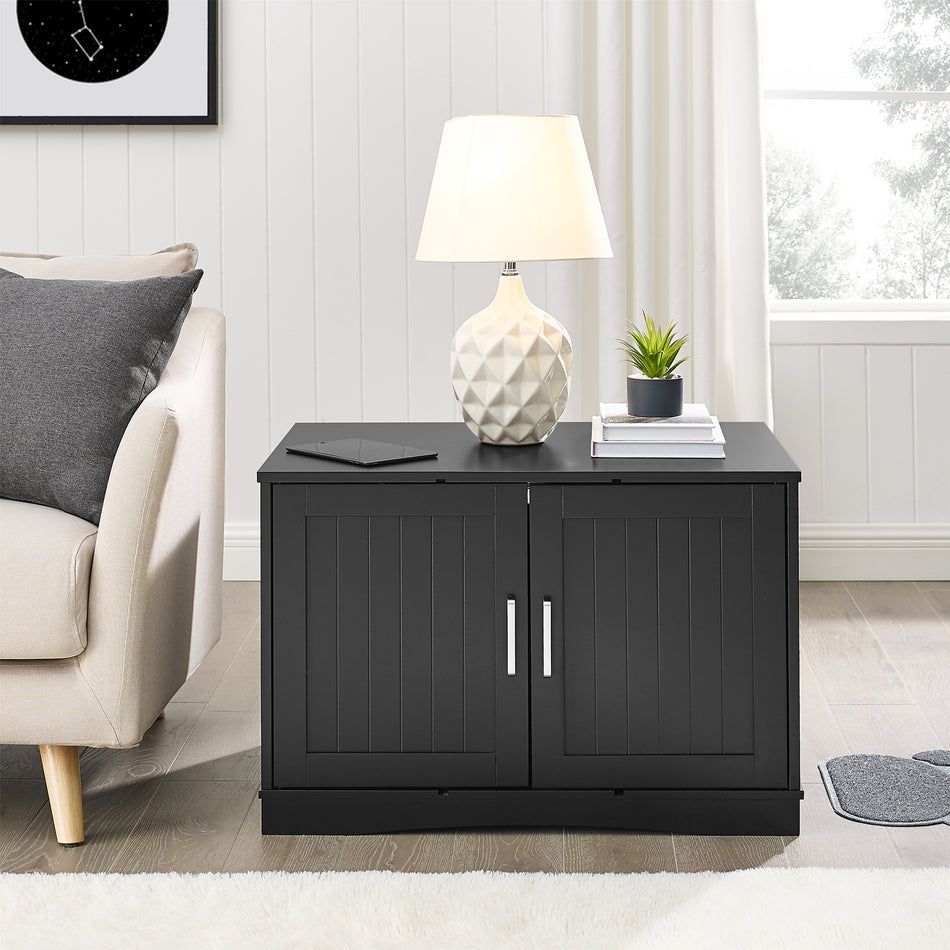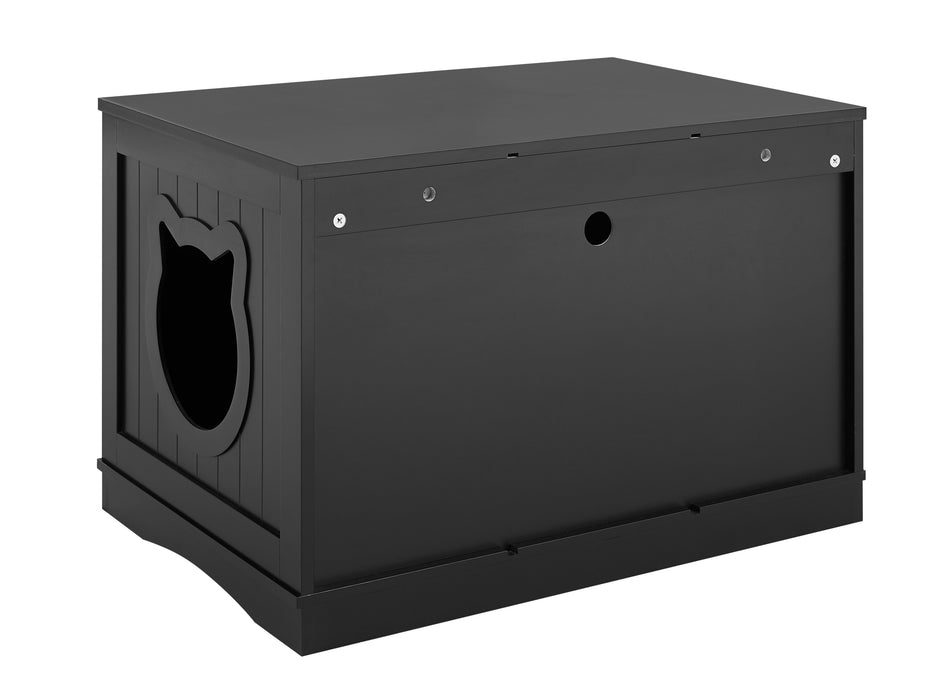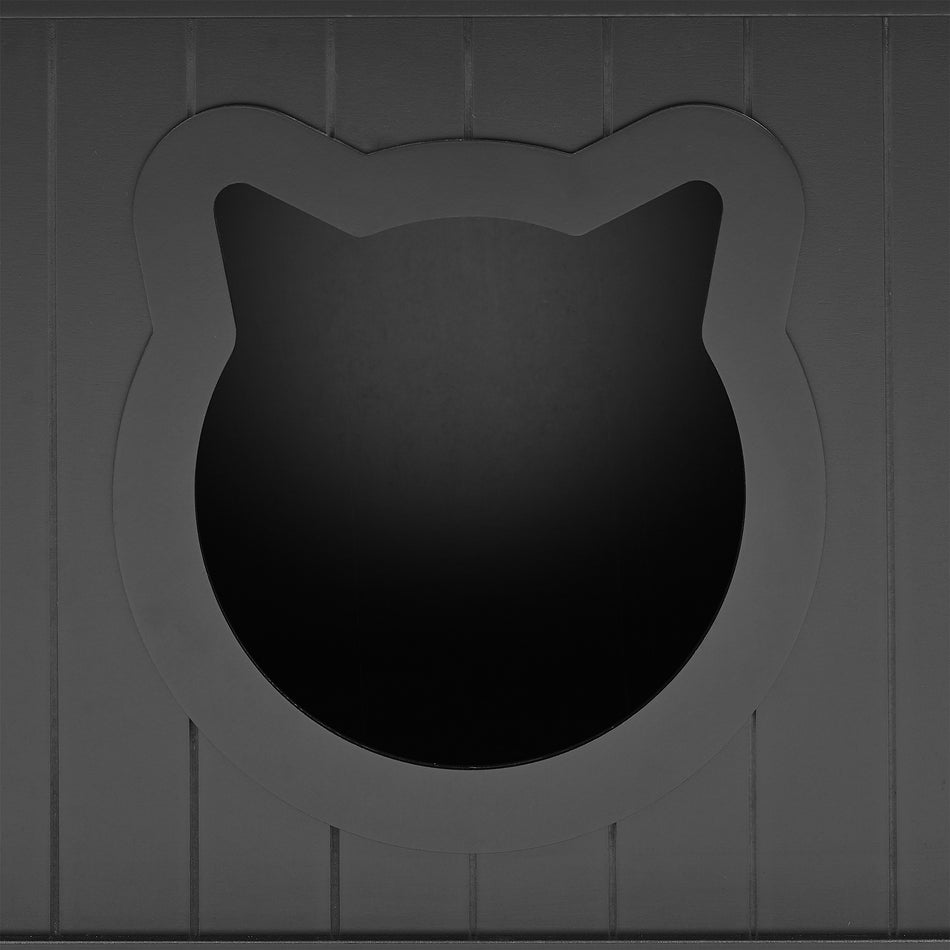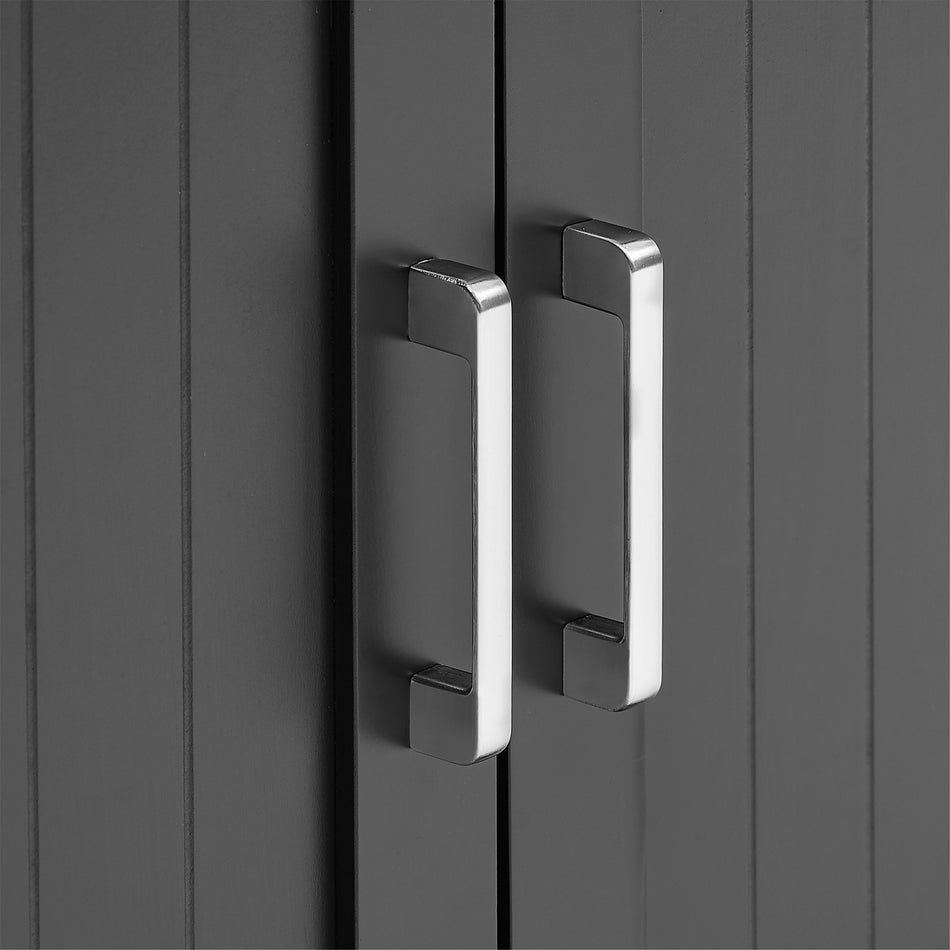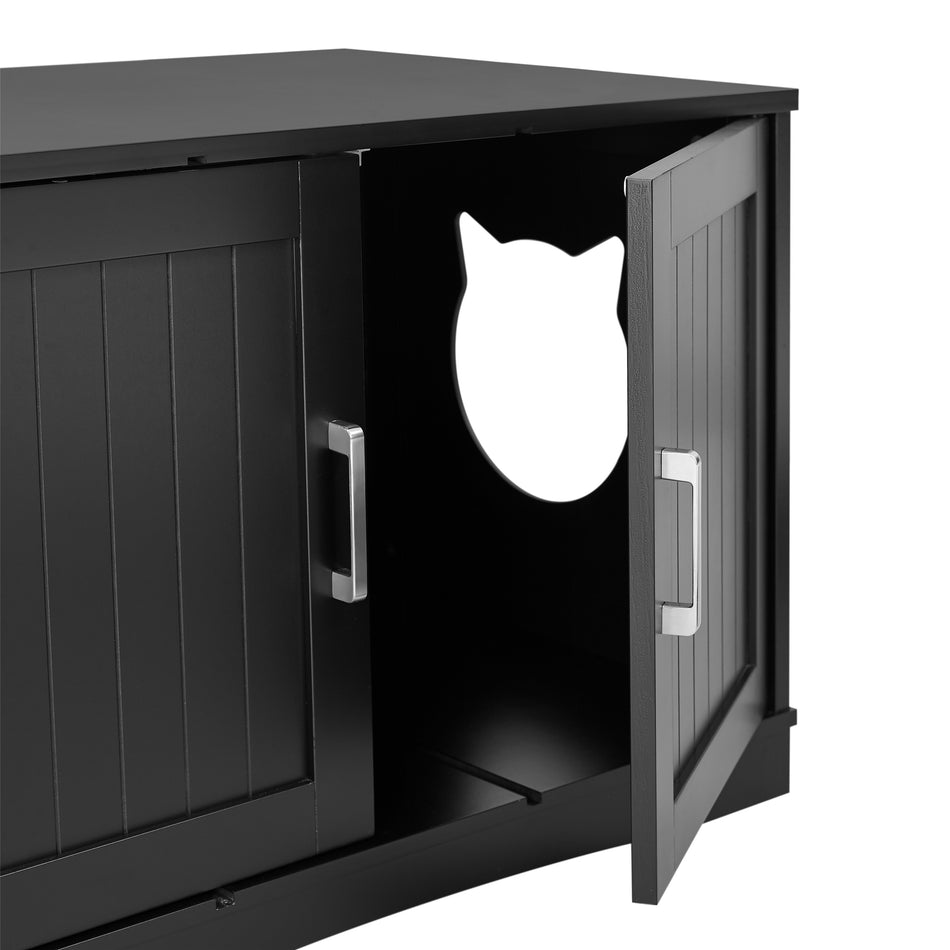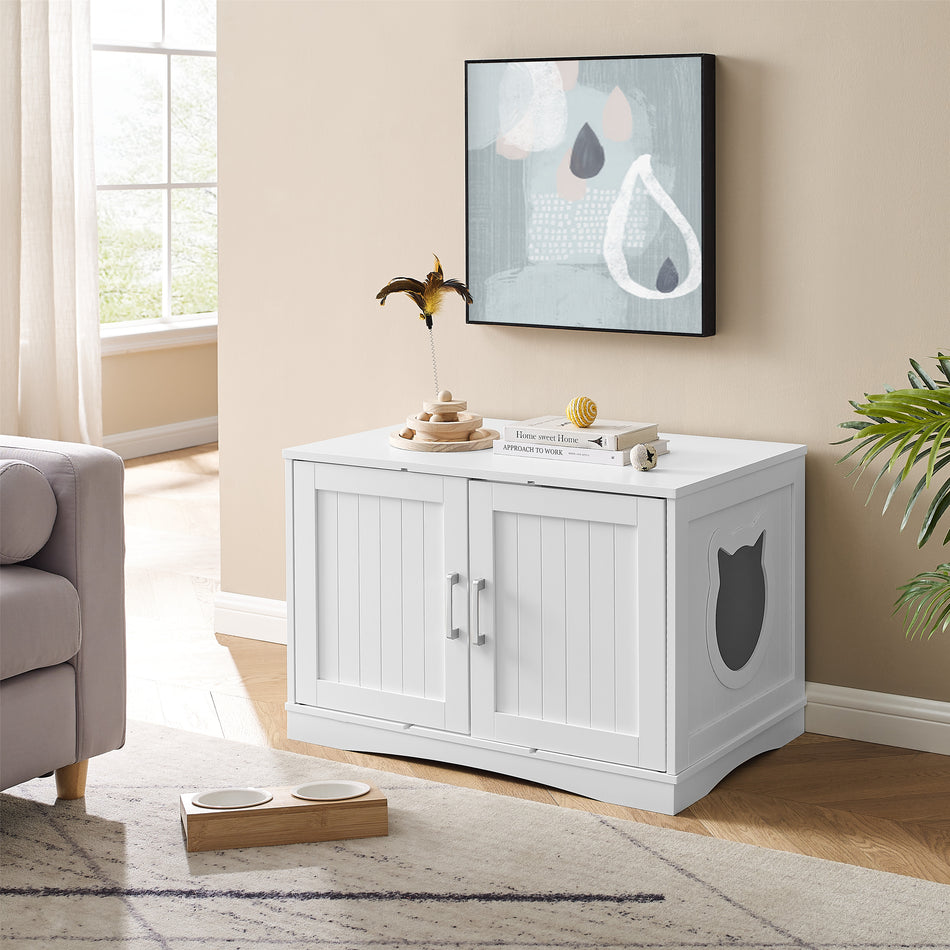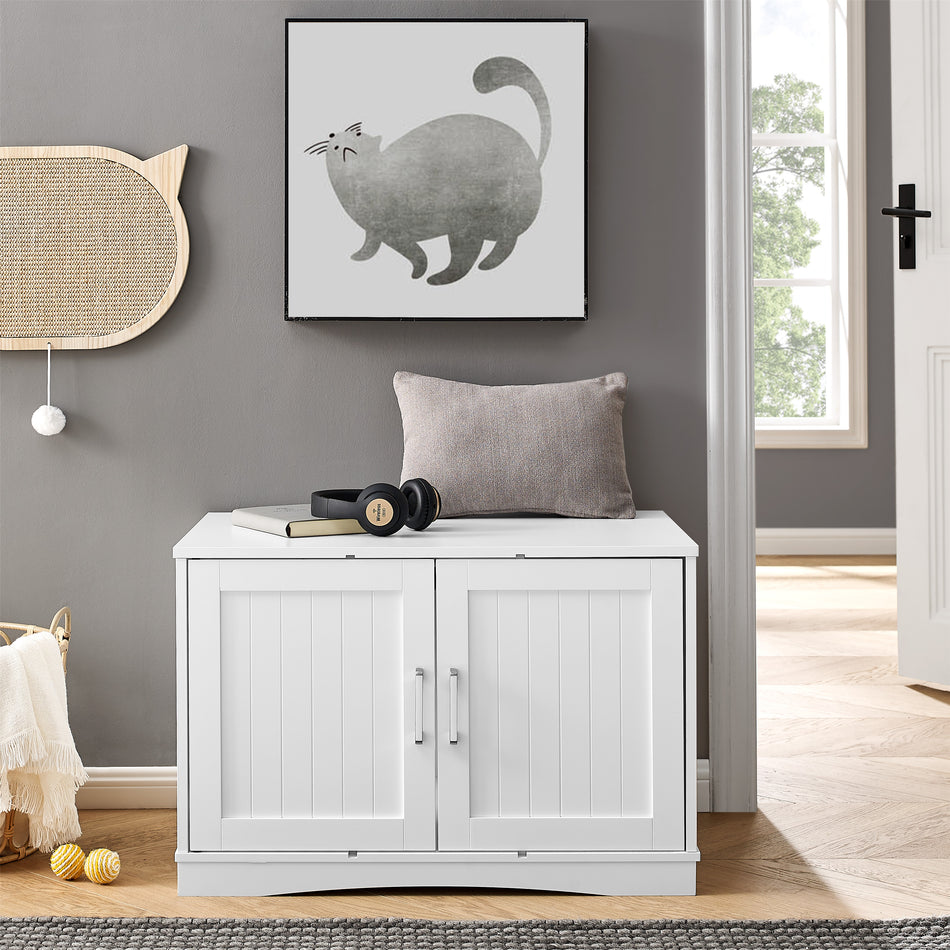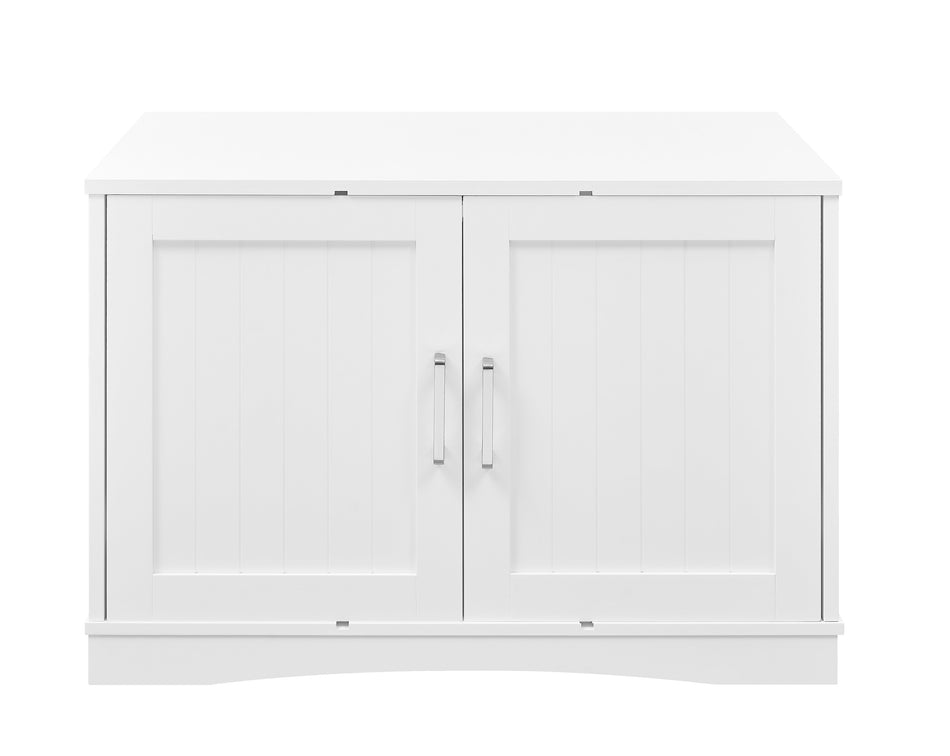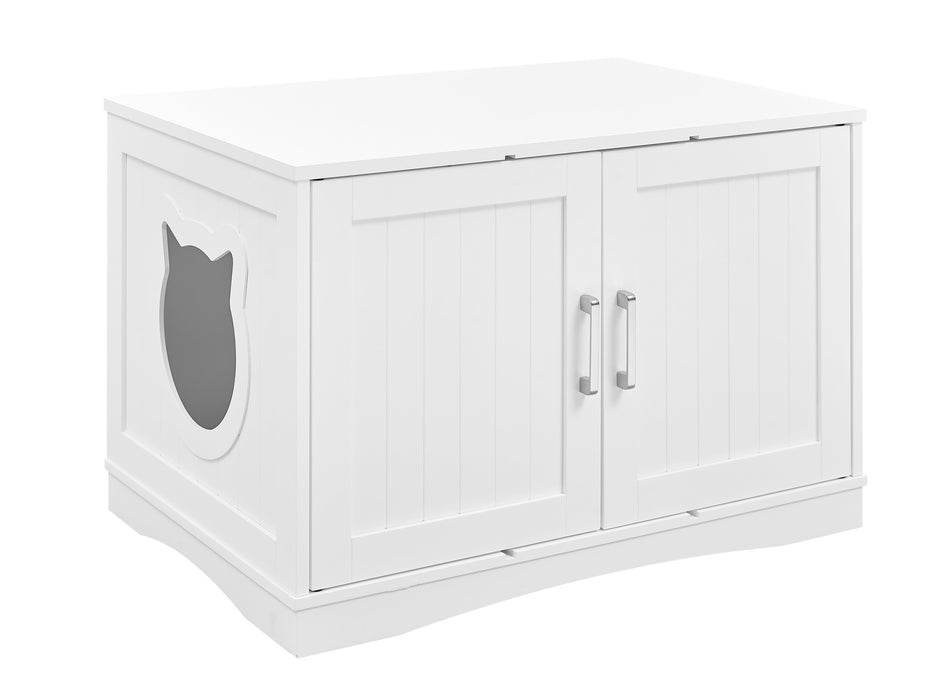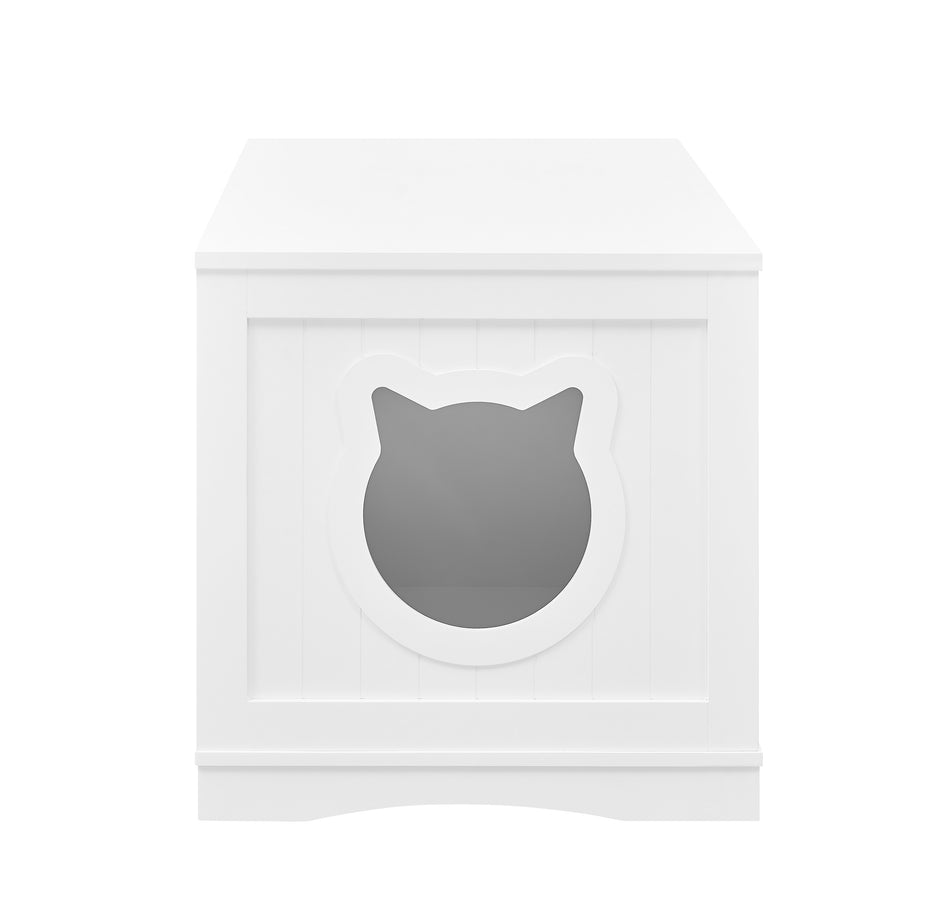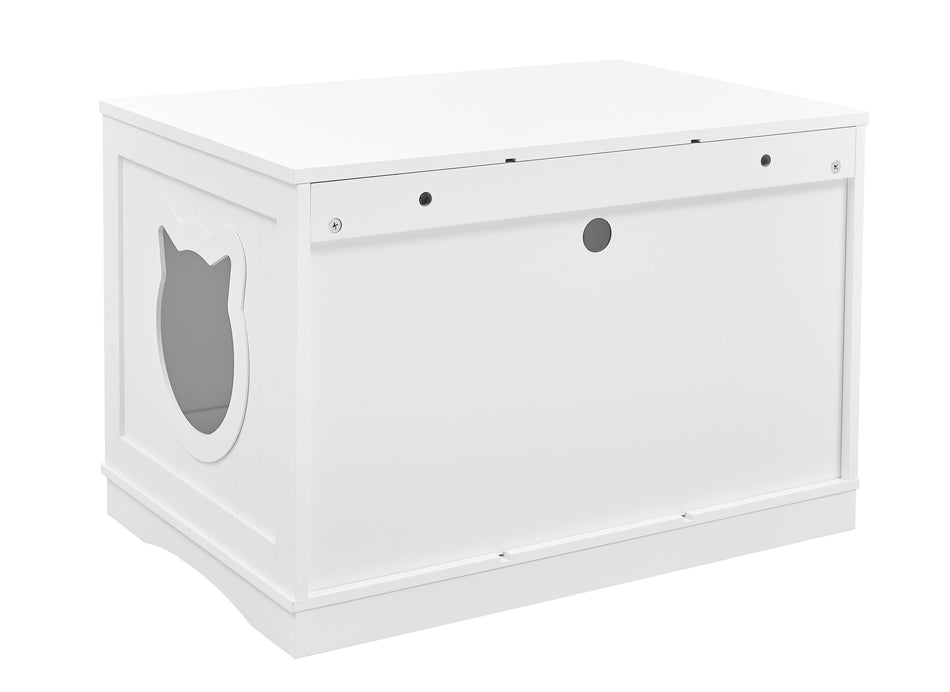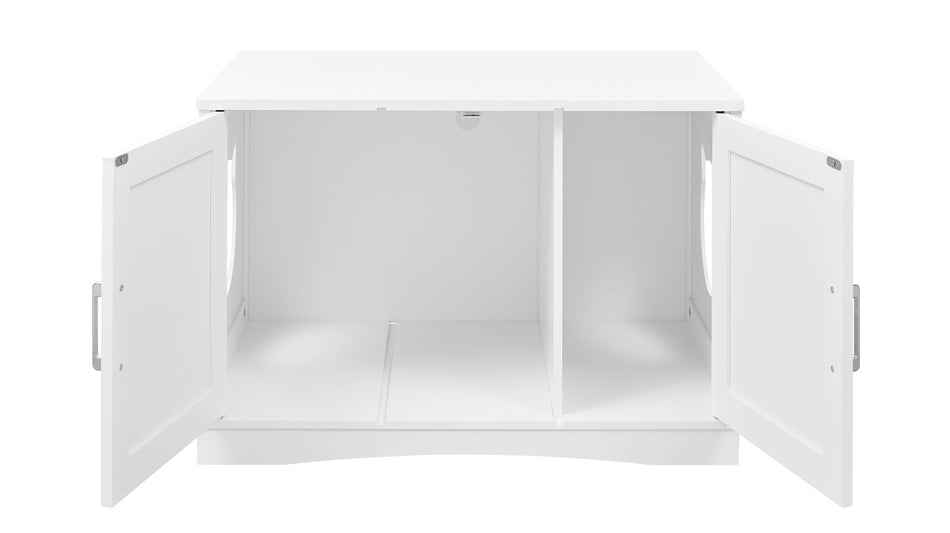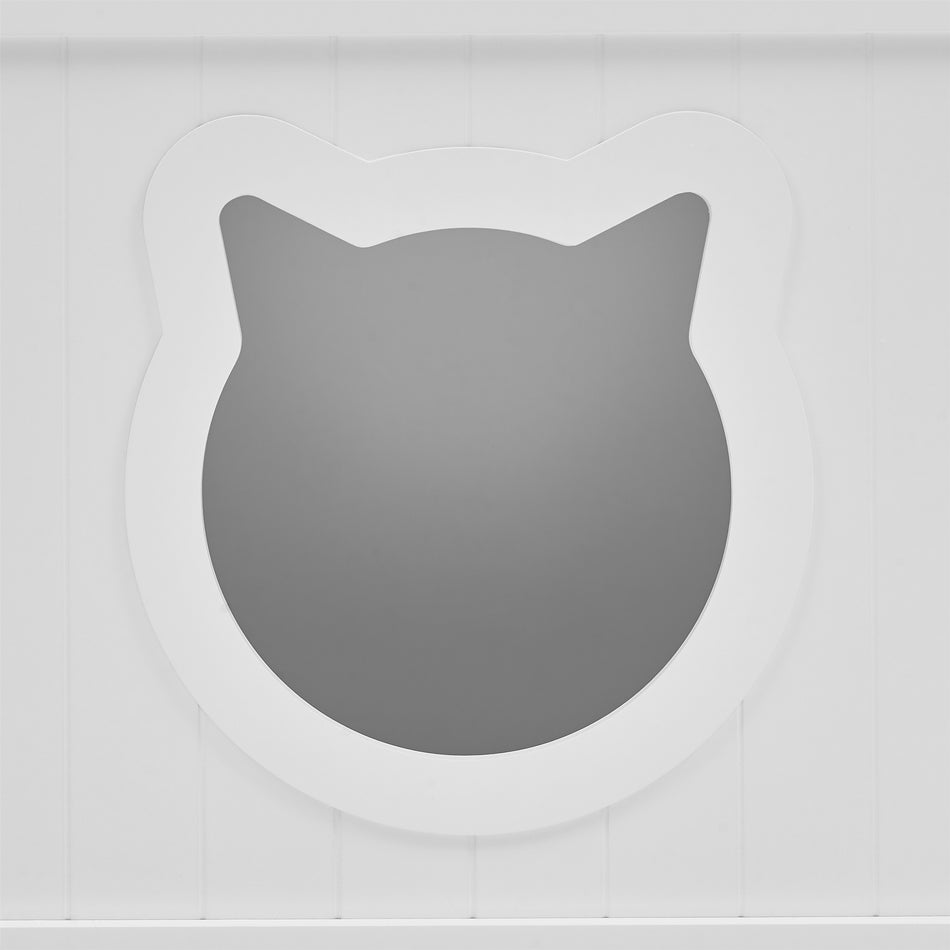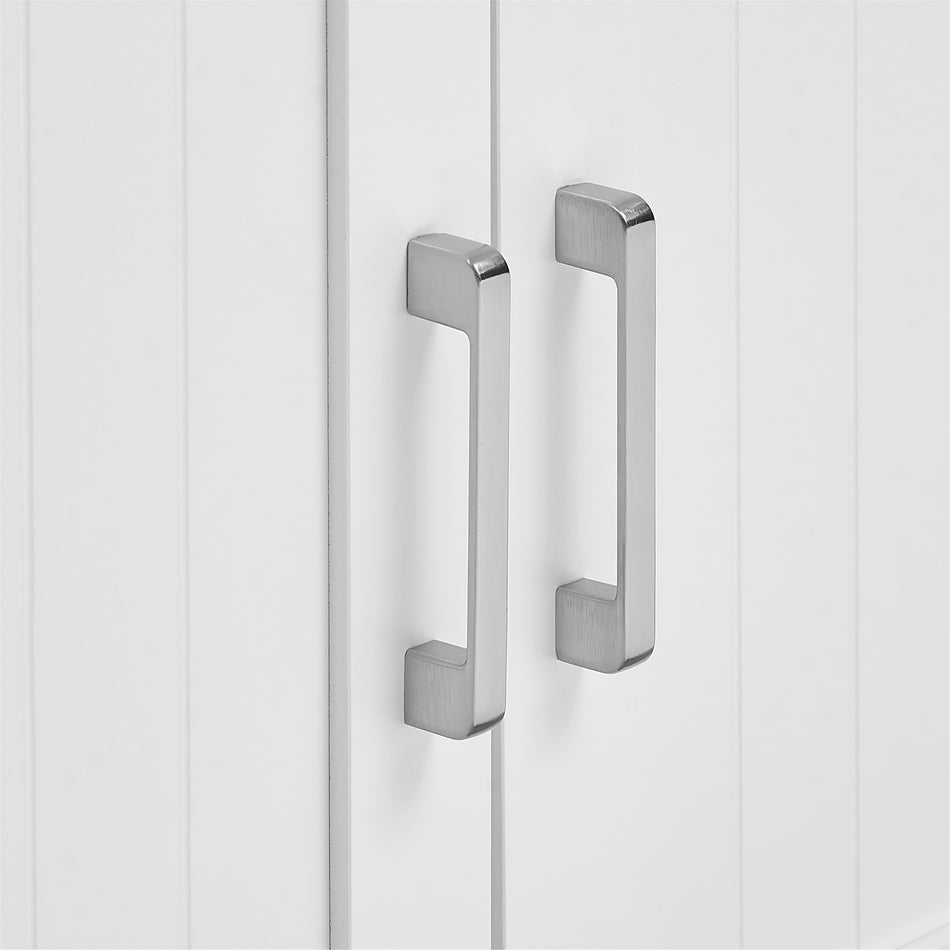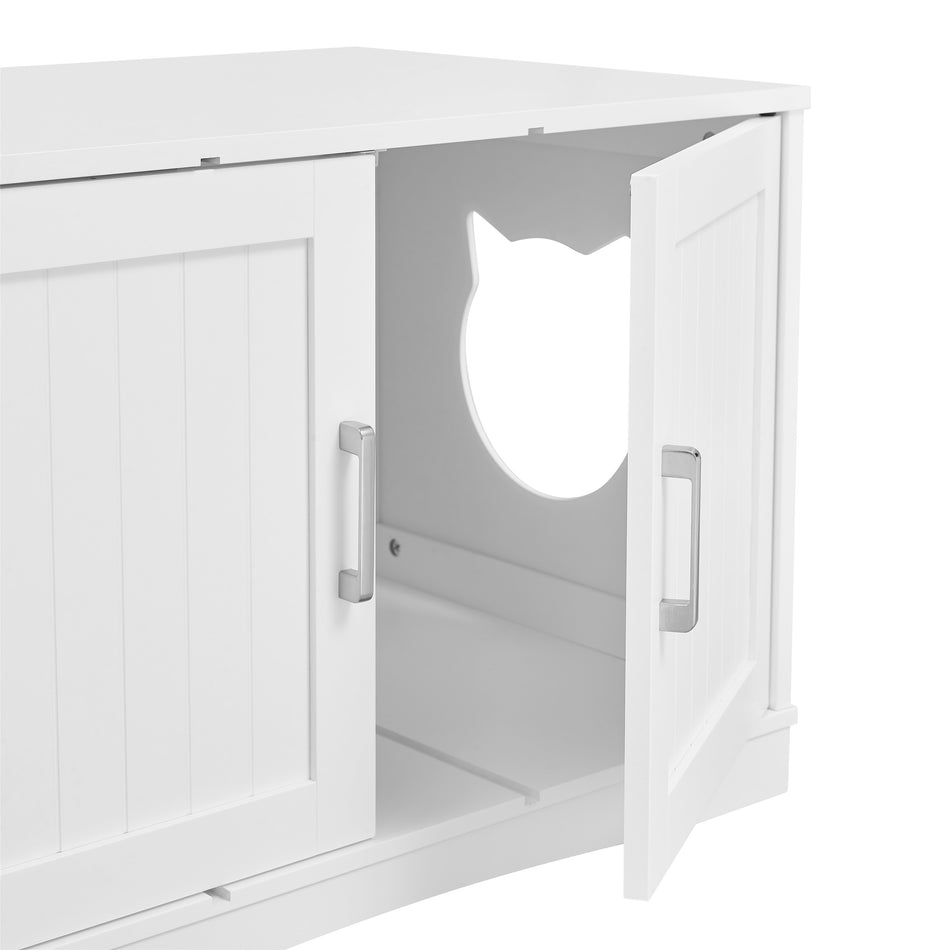 DESINGER CAT LITTER BOX ENCLOSURE: Amazing furniture to use both as home decor and for cat privacy. Give you a great odorless home. Stop worrying about tucking the litter box away in a corner, and hide it in plain sight!

STYLISH HOME DÉCOR: An elegant piece of furniture, use it as bedside table in the bedroom, an end table in the dining room or a coffee table in the living room.

DESIGNED WITH CATS IN MIND: There is plenty of space for litter boxes or pet beds and sofas. Fits larger litter pan or two small litter boxes. Along with the openings on both sides for the cat to enter in.

MULTI-FUNCTIONAL: This versatile cat house doubles as a nightstand, end table or coffee table and a litter box cover, sleeping or play area for any small pet.

EASY TO ASSEMBLE: Putting the pet create together is simple, and all necessary tools and easy to follow instructions are included. It measures External: 30" Width x 20" Depth x 20." Height; Interior: 28" Width x 18" Depth x 16.5" Height. Opining: 9" Height 9"
Elegant Wooden Modern Cat Tree


$130.00


Modern Cat Tree


$109.99